Chicago Great Western Railway Depot Museum

The Depot museum is located in a former
Chicago Great Western Railway station
and focuses on the the railroads of
northwestern Illinois, prioritizing the
Chicago Great Western.
The Depot Museum has an extensive
library with over one-thousand railroad
books covering nearly every American
railroad from past to present, plus
railroads from many other countries.
Thousands of railroad artifacts are
displayed in the museum's collection.
Numerous N-scale, HO-scale, and G-scale
model railroad layouts operate fully inside
the Depot Museum.
Among the interactive exhibits at the
Depot Museum is the 15 minute award
winning film "Memories of the Chicago
Great Western Railway: Aerial View Across Jo Daviess County, Illinois." Filmed from an ultra-light aircraft, this video follows the railroad across the full breadth of the county along with footage from the construction to the abandonment of the Winston Tunnel. This tunnel, a half-mile long, was longest tunnel in the state of Illinois at the time of its building. If you have a smart phone, go to www.Hub-Monkey.com and choose Winston Tunnel or Chicago Great Western Railway.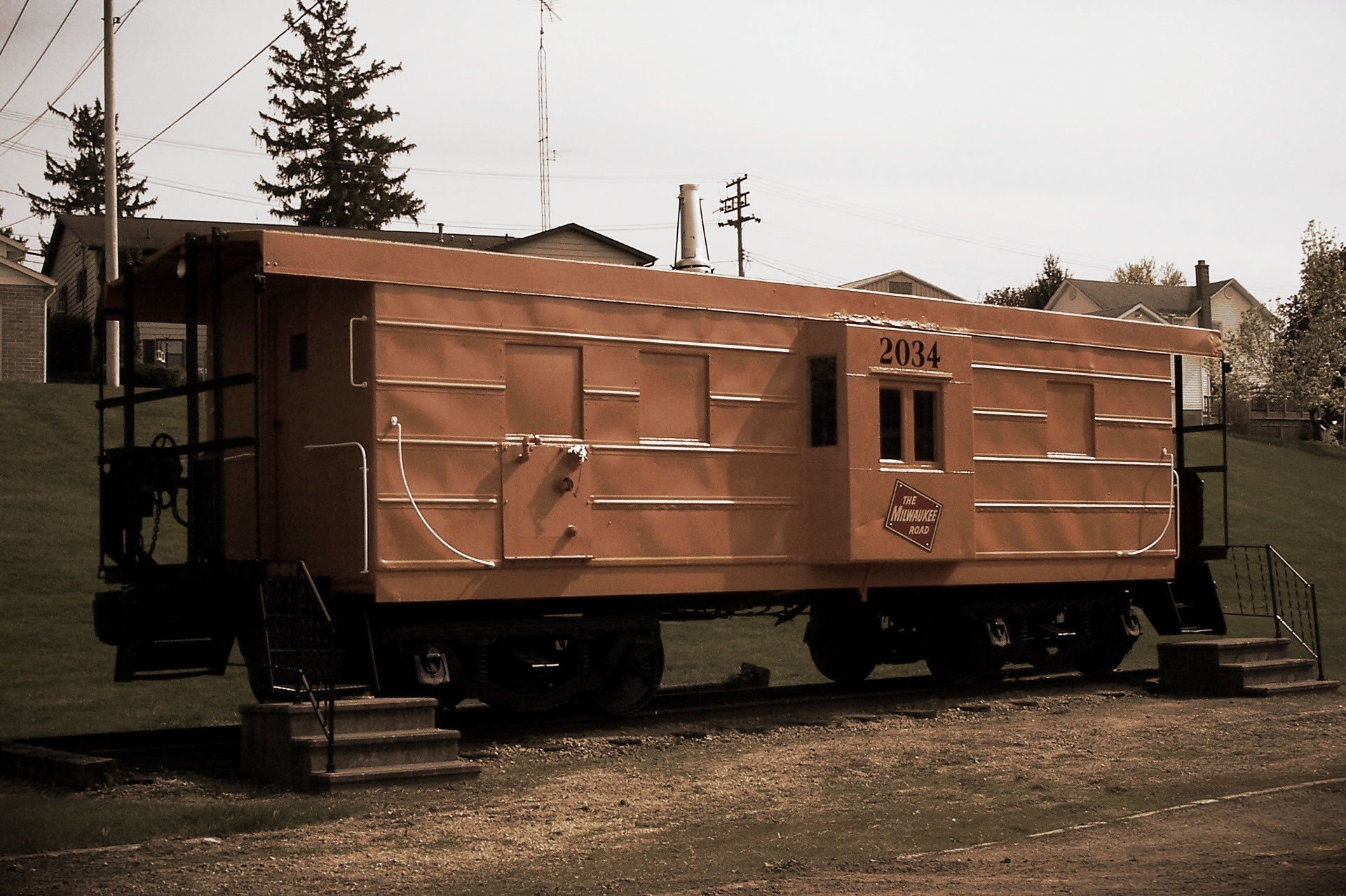 History on the Rails
A full-size Milwaukee Road caboose, located next to the Depot Museum, provides a unique addition with even more displays housed inside.
Don't forget to stop by the gift shop, where you will find railroad merchandise of all kinds.
The Chicago Great Western Railway Depot Museum is located at 111 E. Myrtle Street in Elizabeth, Illinois and is open to the public every weekend from 11:00am until 3:00pm during the months of May through October. We are a Blue Star Museum. For special appointments please call (815) 858-2343 or email elizabethhistoricalsociety@gmail.com